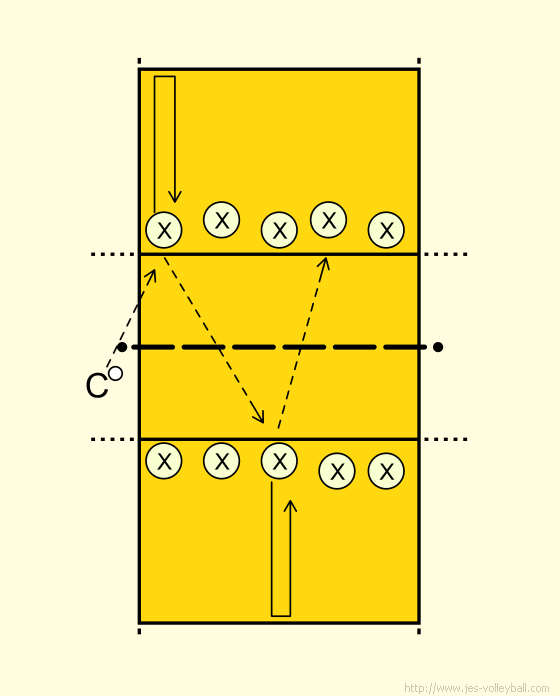 Objectives:
A good warm-up that teaches players to see movement on the other side of net.
1.Play a game inside the 10' line.
2.Coach tosses balls into the court to start play.
3.Every time a player touches a ball they must run and touch the end line before returning to play.
Variations:
• The team that losses a point has to do two pushups and the coach tosses the next ball in before the entire team if finished.
• Play a best 3 out of 5 match to five points, rally scoring.

Submitted by: Brahma
Sub category: Warming up