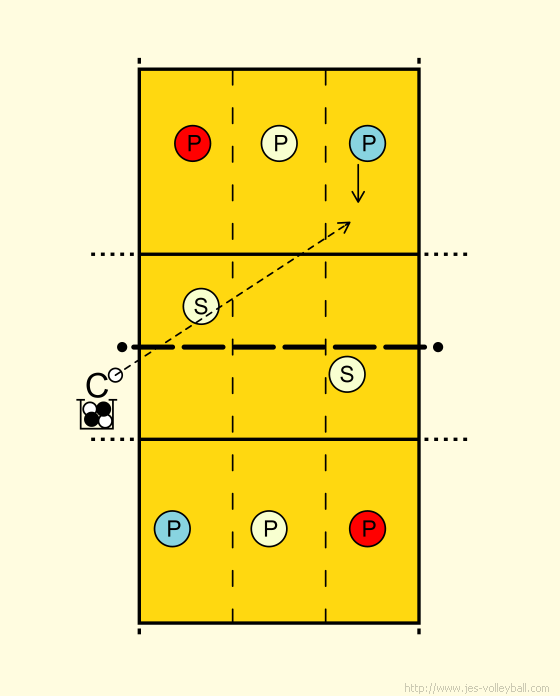 Objectives:

Learning the back row attack and survive attacks from the back row.
1. Coach gives the free ball to one side of the field.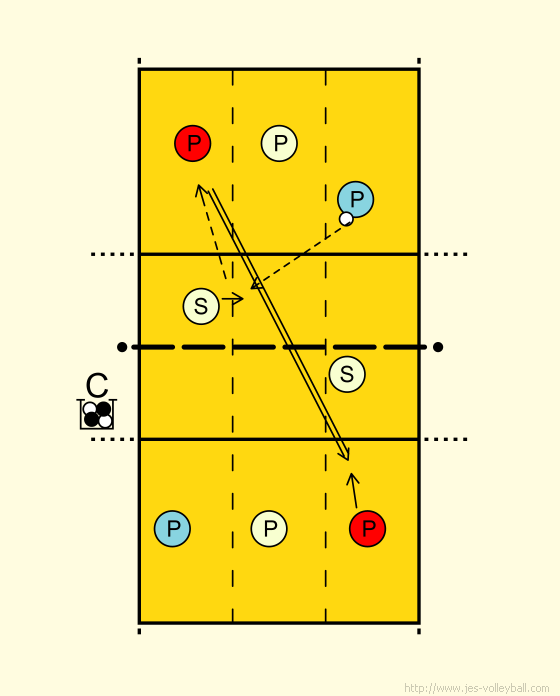 2. Players passing the ball to the setter, then setter tosses the ball and players can only attack from behind the line.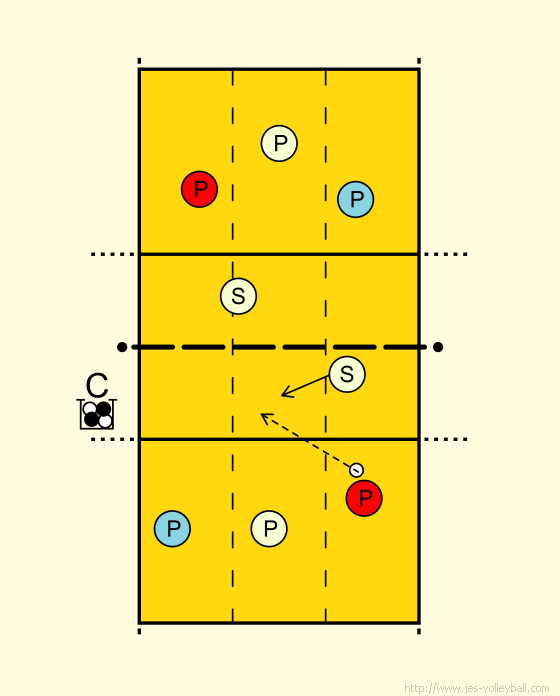 3. Playing the ball out.
4. Use the form of scoring, or the king of the court style of play
Variations:

Use only one setter for both sides.
Start play off a serve.
Only attack to the same color.

Submitted by: Brahma
Sub categories: Hitting, Setting, Defense