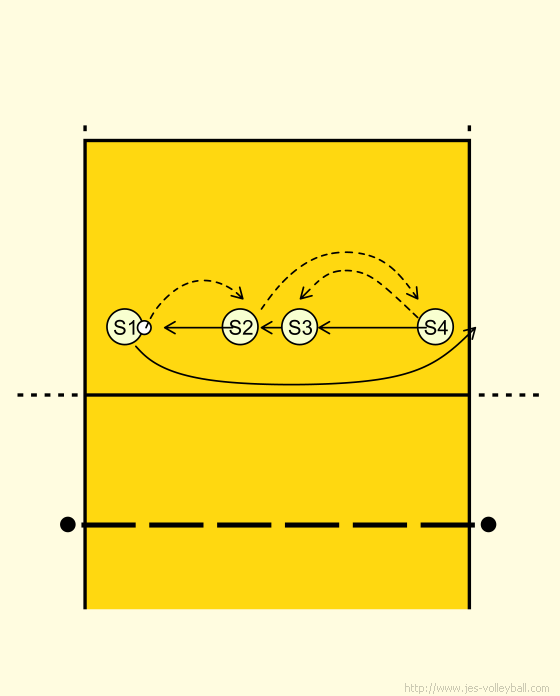 Objective:
Exercise Setters movement, displacement and ball control.
• Setter1 start with the ball and tosses it to Setter2, Setter1 immediately runs behind Setter4.
• Setter2 sets back to Setter4 then runs to the left of Setter1 position.
• Setter4 tosses the ball to Setter3, Setter3 sets back to Setter2.
• Setter4 moves to the position of Setter3, and Setter3 revolves around his body and moves to to the that Setter2 left.
• Continue.