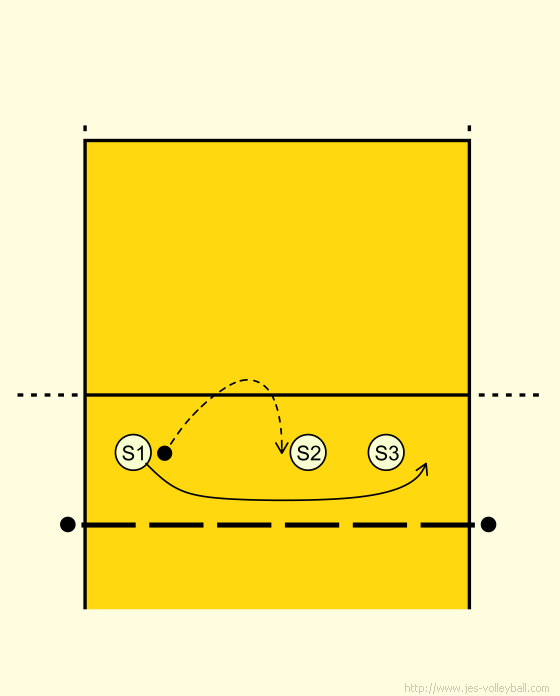 Objective:

Exercise Setters movement, displacement and ball control.
• Exercise requires minimum of 3 setters.
• Setter1 toss the ball short to Setter2, then quickly ran Setter3 forth.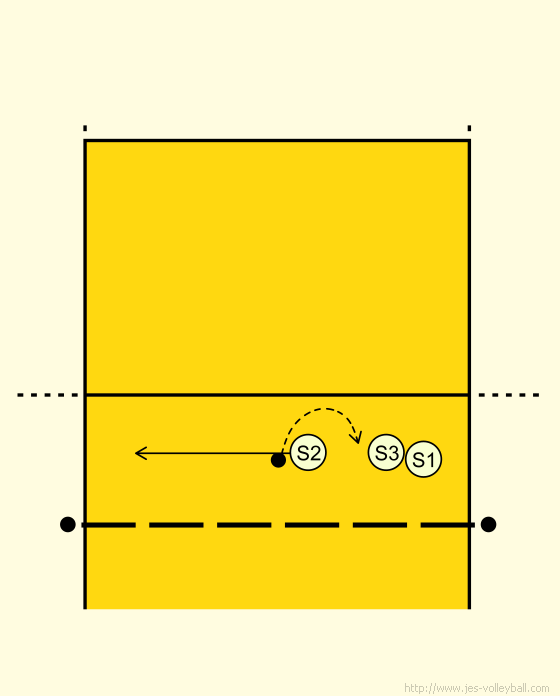 • Setter2 do sets back to Setter3 and ran to the left Setter1 position.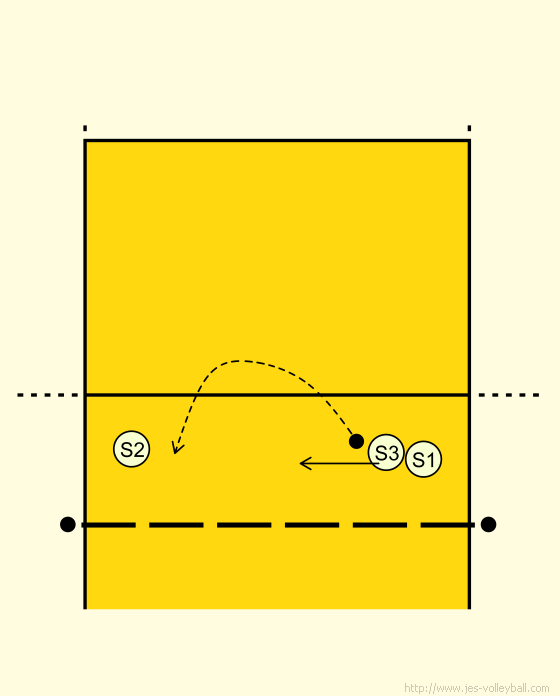 • Setter3 on to the ball and toss to Setter2 and then move forward to position the left Setter2.
• Continue