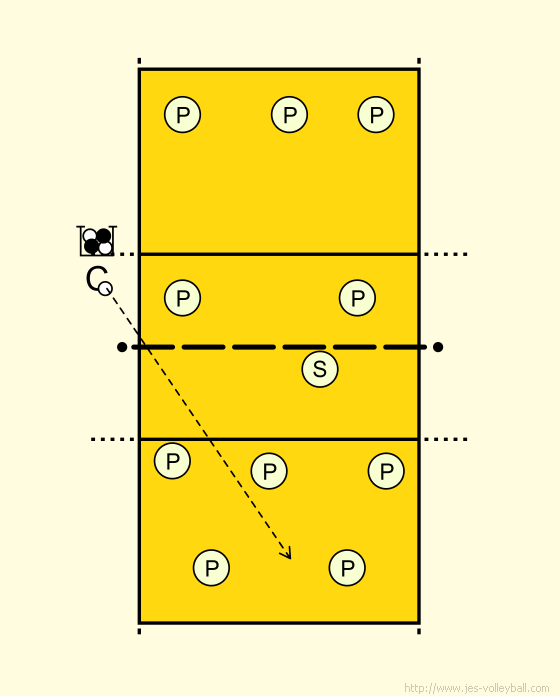 Objectives:
Involves a setter going back and forth under the net setting for both teams.
• Starts by the coach tossing a team a free ball.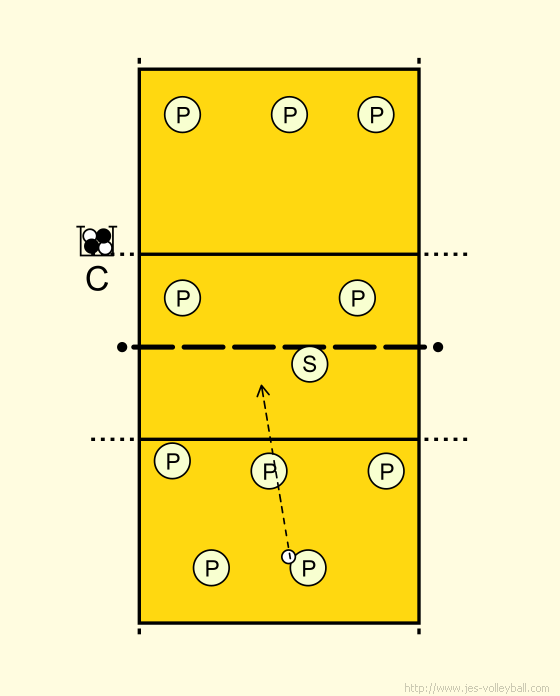 • The ball is passed up to the setter and the setter runs a play.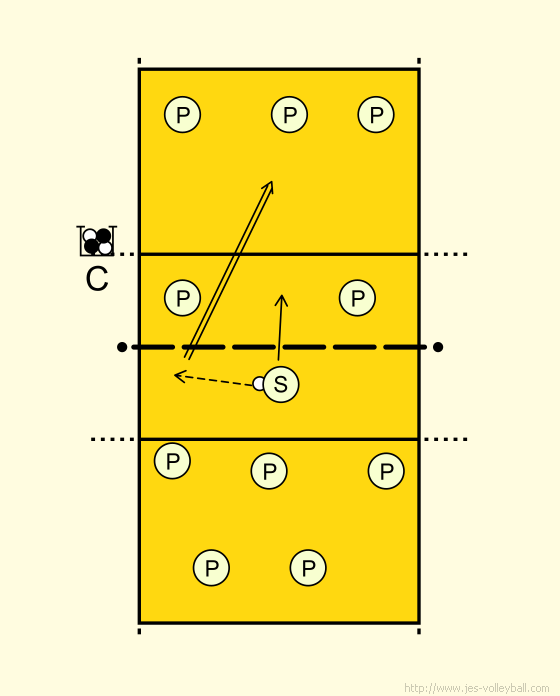 • The hitter places the ball deep by tipping, hitting a high arcing shot or taking the ball overhead with the hands.
• This gives the setter a little more time to get to the other side of the net to get ready to set.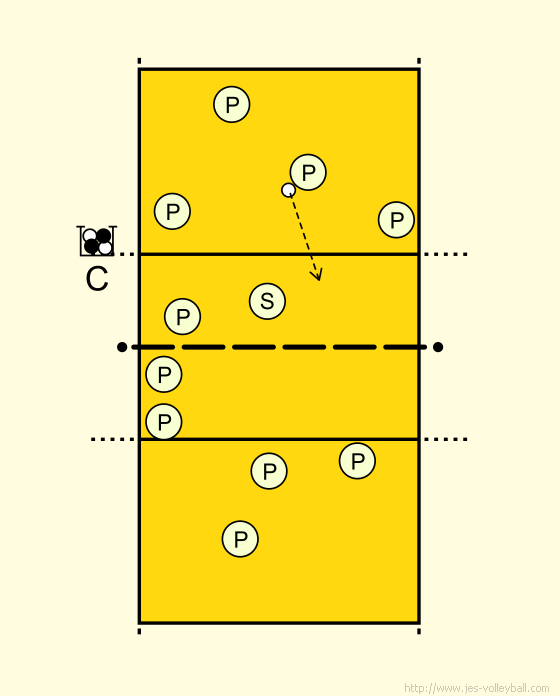 Benefits:
This drill is good for conditioning and training the setter to concentrate on getting in good setting position.

Submitted by: Brahma
Sub categories: Passing, Ball handling, Anticipation