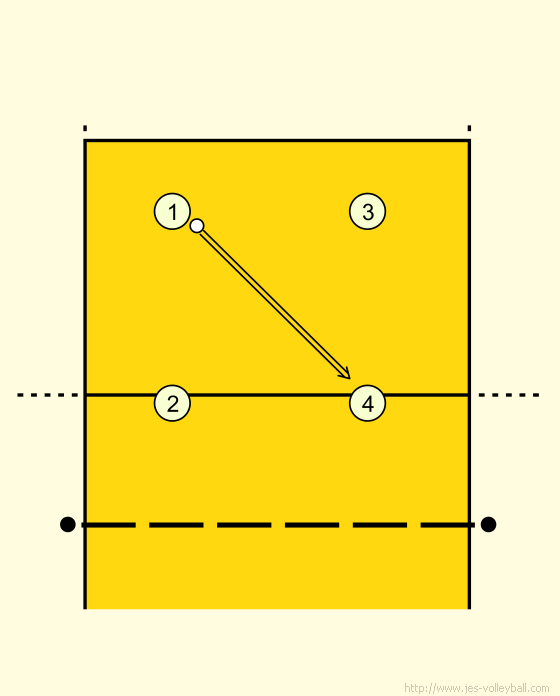 Objectives:

Work on practicing ball control with a wide variety of types of contacts.
1. Starts off with one partner giving the other a down ball.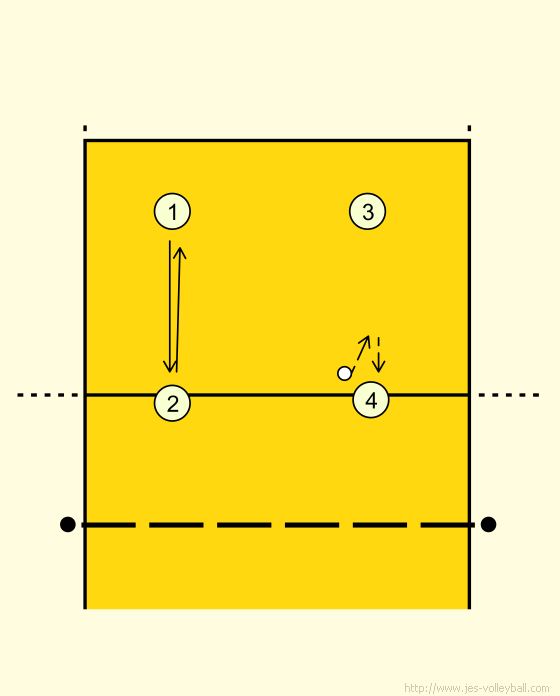 2. Player4 digs the ball to themselves.
3. Then the player4 tomahawk's (overhead contact) the ball to themselves.
4. Then the player4 contacts with just the left fist only, the right fist only, sets themselves.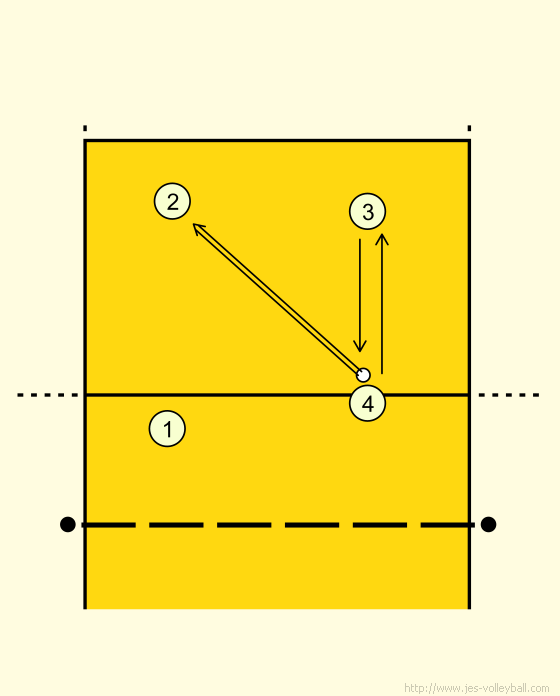 5. Then the player4 hits the ball down to player2, who repeats all contacts.
Don't forget to switch places.

Submitted by: Brahma
Sub category: Passing